OUR TEAM
ORGANISATIONAL CAPACITY
Carefrontiong organogram has a seven (7) member Board headed by a chair. The board serves in advisory position with particular regards to policy matters. An executives committee made up of operational office staff in charge of the day-to-day administration includes the Coordinator, Secretary and project officers. Other executive members volunteer their time and experience but we have three paid staff and an NYSC member.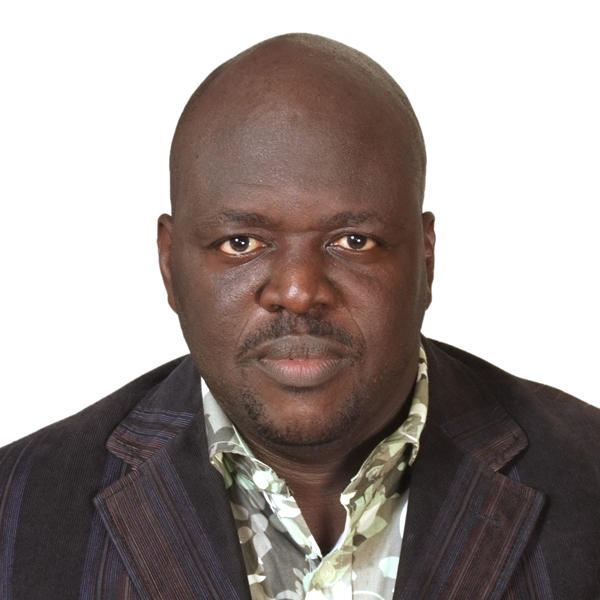 Maji is an Alternatives to Violence Project (AVP) Lead Facilitator and also facilitates Trauma Consciousness and Resilience and very experienced in Compassionate Connection. He has facilitated well over 250 AVP, Trauma and other peace promotion related workshops not just in Nigeria but Internationally (US, Guatemala, Kenya, Rwanda, South Africa and UK). He introduced AVP to Kaduna, Kano, Nassarawa and Plateau state and was involved with the project in Delta, Rivers, Enugu, Anambra, Kwara, Osun, Oyo and Lagos States. He is also a member of the AVP International Central Coordinating Committee. He introduced Trauma Consciousness to the AVP group in South Africa in 2015 and was in the team that trained Facilitators in Trauma Consciousness in Minnesota USA in 2014.
He was the Lead facilitator that introduced AVP to Liberia in 2013 and he has also facilitated peacebuilding activities in Amman Jordan (Generation for Peace 2008).
He is also a Consultant Facilitator with Bridge Builders Association of Nigeria (a Kaduna Based NGO) and led their Intervention in Plateau State November 2008 crisis and the North East programs (Bauchi, Gombe, Yobe and Borno state), amongst others.
He has taken his first and second level training in Eye Movement Desensitization and Reprocessing (EMDR) in Kansas City, Missouri and Santa Cruz (USA) respectively in 2014.
He has trained staff of various International organizations and members of NGO networks in Peace Building and Trauma in northern Nigeria
He was in the team that reviewed the Nigerian Peace Policy and the Nigerian National Volunteer Policy.
Grazyna was born in the UK of Polish-Italian parents, studied at Manchester University (B.Sc.) and the Institute of Education, London (M.A (Educ.) and have always been interested in international work and relations.
I have been working in international development for over 25 years, particularly in training people who work with children to involve them in community development, in many areas of the world. 
Simultaneously, I have been an AVP facilitator for over 20 years, facilitating workshops in UK, Uganda, Jordan, Nigeria, Liberia, Haiti and Togo, and will soon be helping establish AVP in France.  I belong to the AVP International Education Committee and the Translations Oversight Group, which is trying to make AVP manuals available in as many languages as would be useful.
I have worked with Carefronting and the Damietta Peace Initiative for two short periods of a month each and seen how important their work of community building in Nigeria is.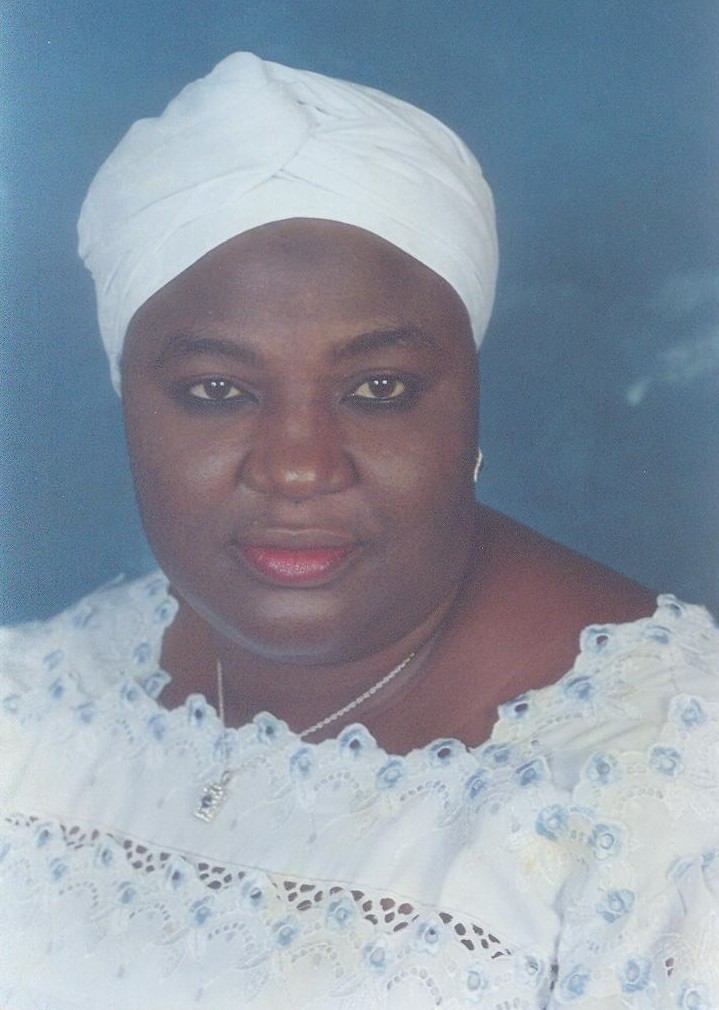 Safiya Sule Shehu.
 Born in Minna , Niger State,and Nupe by tribe.
I had my Primary education in Zungeru Niger State , my Secondary education in Minna also in Niger State after which I got a job with the defunct Radio Nigeria Minna as a Junior announcer with the programmes division in 1983.
In 1985, I joined the Niger State Media Corporation as a result of the scraping of Radio Nigeria .
I obtained a Bachelors degree of Arts in English from Usman danfodio university Sokoto in 1993.
Upon graduation, I switched   to the News division to pursue a carrier in Journalism.
I have been actively involved in unionism. While in the programmes department, I was PRO of RATTAWU and with NUJ, I was vice chairman, Radio Niger charpter. I was state chairperson, NAWOJ and National Treasurer also of NAWOJ before my present appointment.
I was the chief press secretary to the wife of the Niger State governor 2007 – 2015.
I am married with 5 children, a girl and four boys.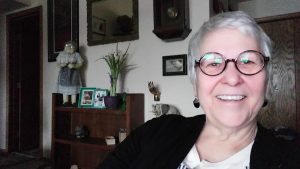 Mary Kathryn Amel
1985-1988 Studied and received Conflict Resolution Certificate from PROJECT C.R.E.A.T.E. In St Paul Minnesota, an offshoot of Educators for Social Responsibility. 
1989- Studied and received Certificate for Mediator in Divorce and Child Custody work through the Lawyers for Mediation Assn.
 1989-1995 Co-facilitator of the Parent/Teacher Organization for EXPO Elementary School. Assisted in creating a Conflict Resolution for students. 
1994-1999 Work as a Team member in PROJECT C.R.E.A.T.E for working Teachers and Faculty Members in building communities for Educators in the St. Paul Minnesota Schools.
1999-2006 Developed Workshops for Teachers to use with students in creating their own Conflict Resolution in school. 
2008-2016 Facilitator for Alternatives to Violence in the Minnesota in several of the State prisons. 
2010- Trained in Alternatives to Violence in Trauma Healing Workshops in Guatemala. 
2011-2015 Co-facilitated Trauma workshops in California, Minnesota and New Mexico. 
2012- Invited to Nigeria through "CARE-FRONTING" for community workshops through Alternatives to Violence. 
2014- Invited to Nepal for facilitating community workshops in Kathmandu and Pokhara. 
 Co-Facilitated with 64 other AVP facilitators for a Charter School in Philadelphia, PA. Student population from 9th-12th Grade. 2015- Continue facilitating AVP in Minnesota prisons.